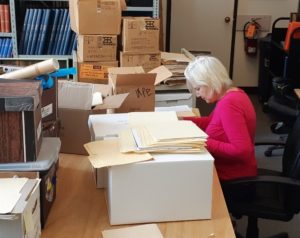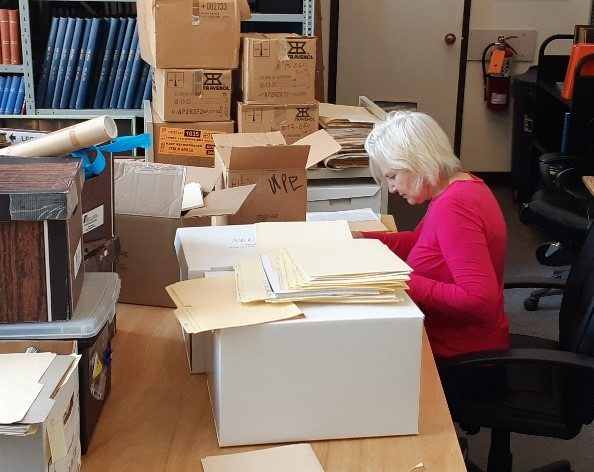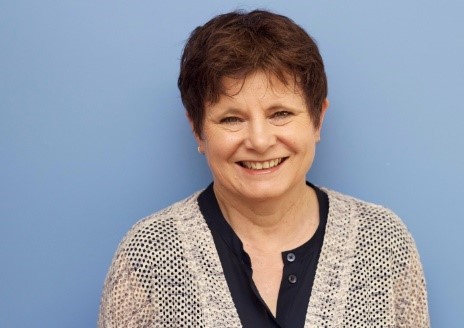 This year Connie Wiebe retired after 27 years of service to the archival constituency. Many of you will have met and been helped by her rich background and experience. Her careful work, attention to detail, and her friendly attitude will be missed. We wish her all the best in retirement. As a result, MHA is pleased to welcome Selenna Wolfe. Selenna is no stranger to the archives; she has been filling in for Connie over the past year.
With Canadian Mennonite University's help, MHA launched its new website www.mharchives.ca. We hope it will serve our staff and constituency well and we are adding new content and finding aids weekly. We are ready to launch a radio initiative with Golden West Broadcasting called "Still Speaking," which you will be able to find on our website. This past year the MHA hosted history, music, and theology classes from CMU, University of Manitoba, and Westgate Mennonite Collegiate. Conrad has also been invited to speak in the archival studies program at the University of Manitoba. MHA received a grant to hire a university student over the summer to process women's records. Katie Lynch has processed a number of personal and organizational collections, making them accessible to researchers.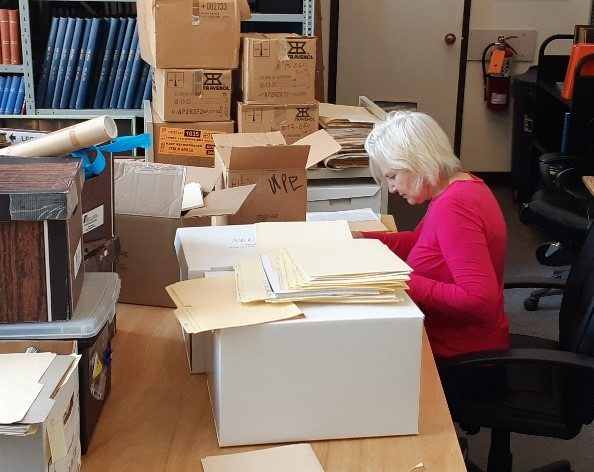 Our staff and volunteers have been sorting, organizing, scanning, describing and translating personal, congregational, and organizational materials so that they are open for researchers to consult. We continue our partnership with Mennonite Central Committee Canada, Evangelical Mennonite Conference, and Evangelical Mennonite Mission Conference by maintaining their records. We also continue our close relationship with the Centre for Mennonite Brethren Studies through the publication of the Mennonite Historian four times a year.
We continue to reach a vast diaspora of the global Mennonite community with our presence on social media. Items posted on our Facebook page typically reach between 4,000 and 9,000 people within a few days. Over time, this reach only grows. One of our highest reaching posts – an item about Mennonite immigration – reached over 81,000 people since this June!
We look forward to 2020 when more people will be seeking answers, discovering stories, and delivering materials to care for. We thank you deeply for your support in the past, and hope we can count on your support in the future.