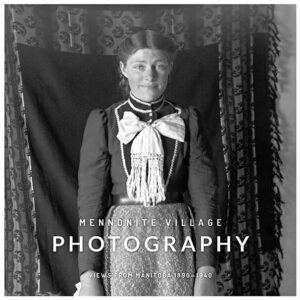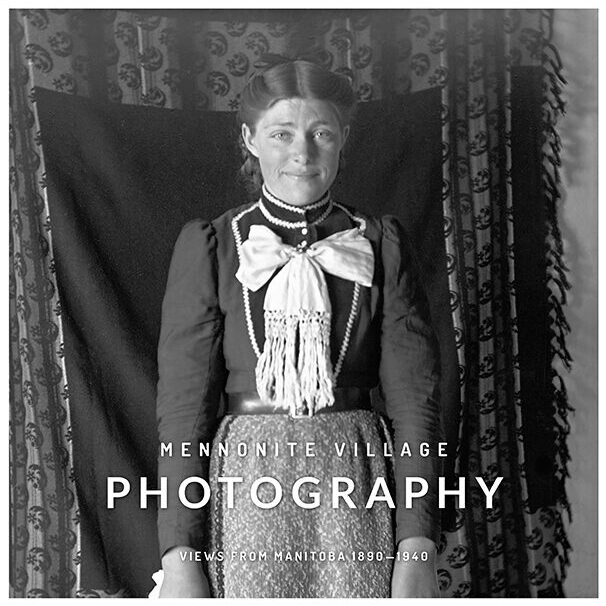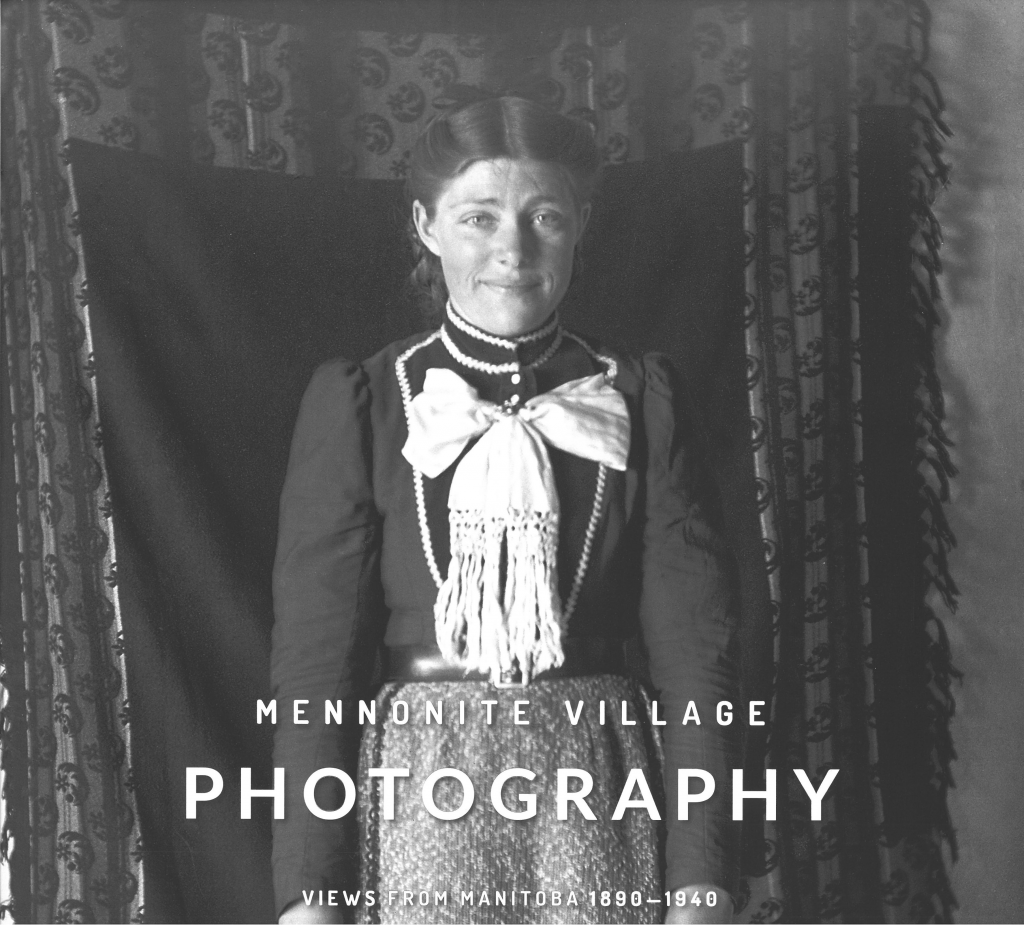 Hundred-year-old images on fragile glass negatives, discovered in a dusty barn in the heritage village of Neubergthal, Man., open a window to Mennonite life in Manitoba in the early 20th century.
These photographs, along with other archive collections, make up the new book, Mennonite Village Photography: Views from Manitoba 1890-1940. The volume is a collaborative effort of the Mennonite Historic Arts Committee, a group that formed in 2017 to work on this project. It is edited by committee member Susie Fisher, curator at Gallery in the Park in Altona, Man.
The book features images, many of which have never been seen before, by four Mennonite photographers from Manitoba: from the West Reserve, Peter G. Hamm of Neubergthal and Peter H. Klippenstein of Altbergthal; and from the East Reserve, Johann E. Funk of Schoenwiese and Heinrich D. Fast of Gruenfeld (now Kleefeld).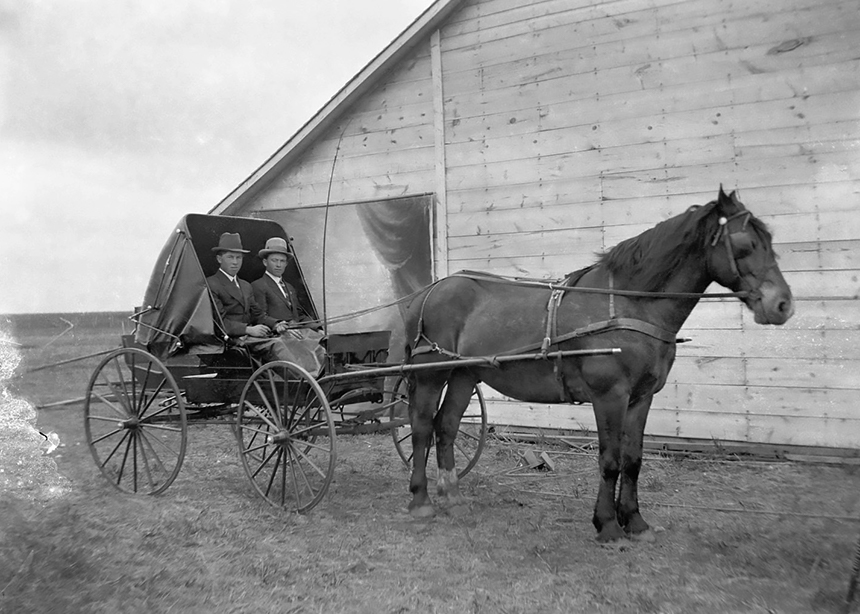 Frieda Esau Klippenstein, a historian with Parks Canada, was doing heritage work in Neubergthal in the 1990s, when someone gave her a box of Hamm's photos. "Looking through them, she realized how important they were not only to the history of the village but to the history of thinking about Mennonite settlement in Manitoba, and what kind of incredible detail they reveal about that early time," Fisher says.
The committee spent several years discussing how to present the photos. Which ones should they choose? Many were cracked or mouldy; should they leave them as is or restore them to their original condition? They decided on a broad range of images that were clear and well preserved, and did minimal editing, removing only blemishes that distracted from the photo.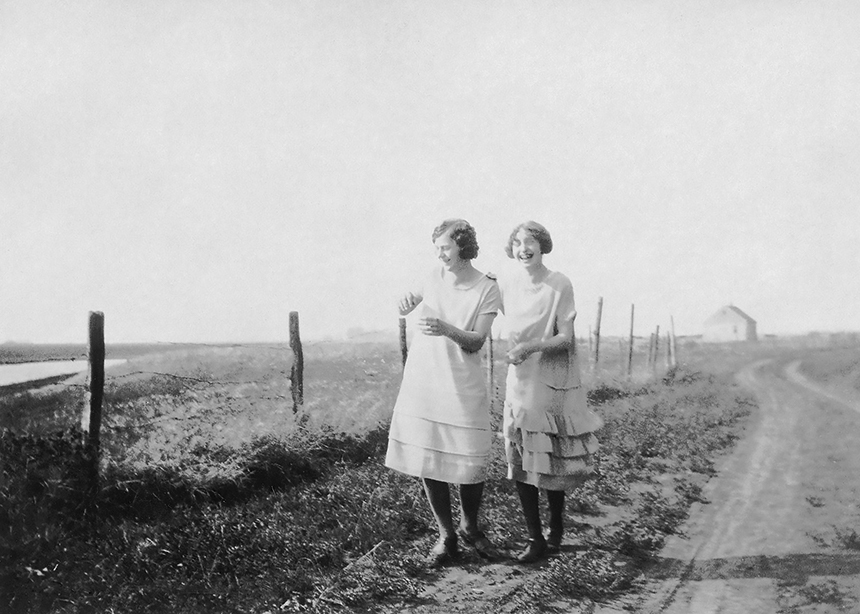 The book shows what these Mennonite photographers were: artists. In addition to portraiture, "they were also observing their surroundings, being creative with the photos," Fisher says. "We have quite a few photographers experimenting with things like double exposure, taking photos of their friends having fun. I think it changes the common opinion that Mennonites were sort of drab and dark and opposed to this kind of art. They obviously weren't."
Mennonite Village Photography is available now for pre-purchase and will be released in June. An exhibit at the Gallery in the Park is planned for June, but it will move online if restrictions due to COVID-19 continue. It will travel to the Mennonite Heritage Centre Gallery in Winnipeg the following year and the Mennonite Heritage Village in Steinbach the year after that.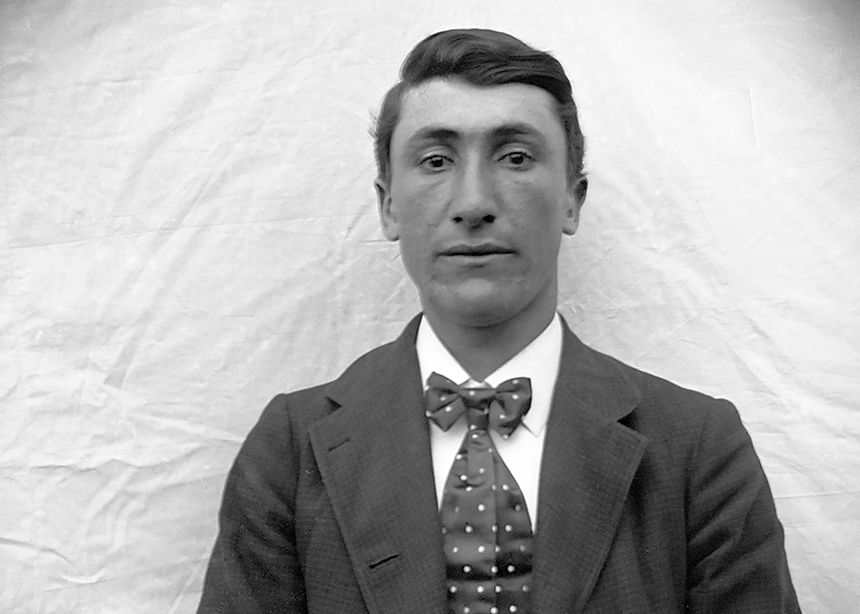 Fisher emphasizes that the committee needs purchases and donations to make this project possible, saying, "We're excited for it to finally get into people's hands."
To order Mennonite Village Photography, visit bit.ly/mvp-orders.
By Nicolien Klassen-Wiebe, Manitoba Correspondent, Canadian Mennonite
May 20, 2020, Volume 24 Issue 11
Do you have a story idea about Mennonites in Manitoba? Send it to Nicolien Klassen-Wiebe at mb@canadianmennonite.org.