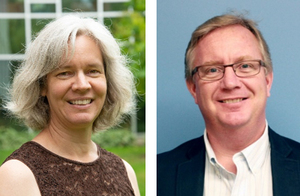 The Mennonite Historical Society of Canada is utilizing the resources of Mennonite universities in Canada to research and write an updated history book on the history of Mennonites in Canada from 1970-2020. They have invited Conrad Grebel University College (Grebel) Archivist-Librarian Laureen Harder-Gissing to co-author this book with Brian Froese, Associate Professor of History at Canadian Mennonite University (CMU).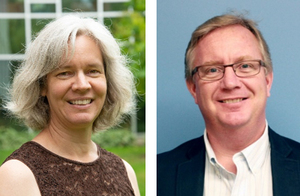 "Some of us may find it hard to believe that the 1970s are now considered 'history,' while others will regard that decade as the ancient past," reflected Harder-Gissing. "Many remarkable changes have occurred among Canadian Mennonite communities in the past 50 years. I look forward to hearing and telling these stories."
"How should Mennonites negotiate change in everything from theology to technology to culture? How have concepts and concerns regarding 'worldliness' changed? Or reading the Bible? Or the meaning of Mennonite?", asks Froese. "It will be exciting to sift through scores of accounts, reflections, and influences that have impacted Mennonite beliefs and practices over the decades."
Since the construction of the Mennonite Heritage Centre over 40 years ago on what is now the CMU campus, Mennonite history has been a treasured complement to academic programming and a resource to the university's constituents. The Mennonite Heritage Archives—as a part of CMU, the Centre for Transnational Mennonite Studies, and Mennonite Church Canada—is the official repository of the Canadian Mennonite Board of Colonization, the Christian Mennonite Conference, the Evangelical Mennonite Conference, and the Evangelical Mennonite Mission Conference.
Home to the Mennonite Archives of Ontario, Conrad Grebel also has a long tradition of partnering with the Mennonite Historical Society of Canada on researching and writing Canadian Mennonite history. The first two volumes of MHSC's "Mennonites in Canada" series (1786-1940) were authored by Frank H. Epp, who was researching the third volume at the time of his death. (The third volume, covering the period 1939-1970, was written by T.D. Regehr.) At the request of MHSC, Grebel history professor Marlene Epp wrote Mennonite Women in Canada: A History, in 2008.
Harder-Gissing and Froese will collaborate on the project over the next few years.
Canadian Mennonite University News Release
Tuesday, March 10, 2020
*To see Canadian Mennonite University's official news release visit cmu.ca.