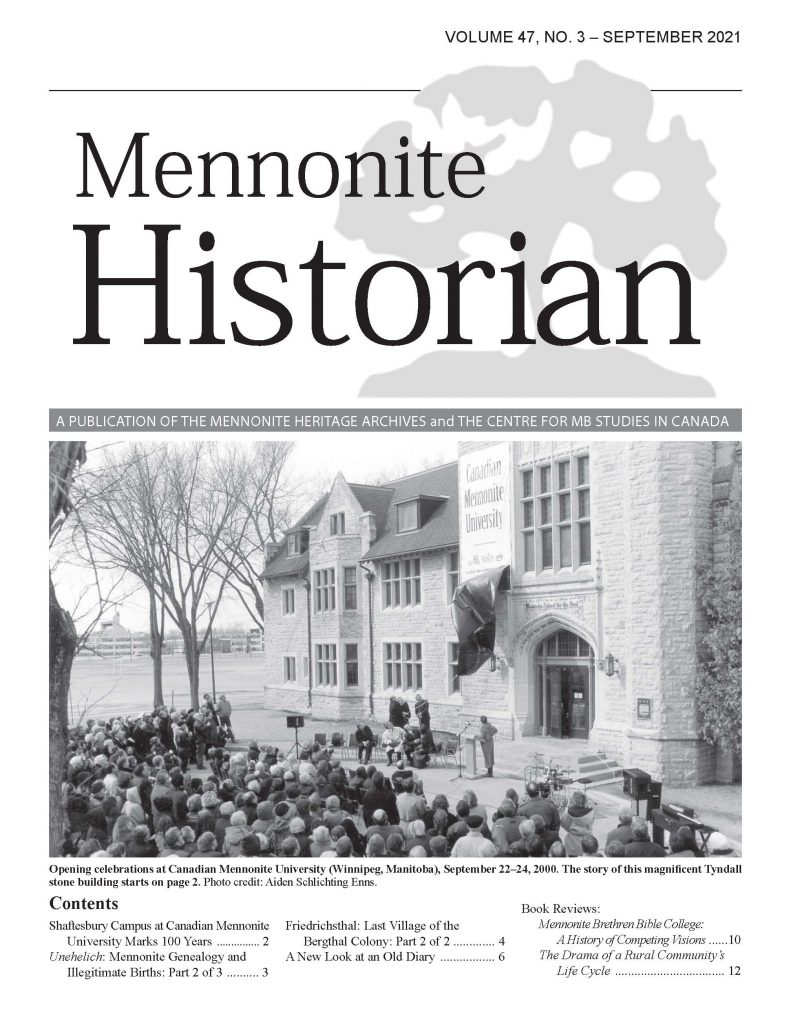 The Mennonite Historian began in 1975 and is published by the Mennonite Heritage Archives and the Centre for Mennonite Brethren Studies of the Canadian Conference of Mennonite Brethren Churches.
Editors: Jon Isaak (CMBS) and Conrad Stoesz (MHA)
All correspondence and unpublished manuscripts should be sent to the editorial offices at:
Mennonite Heritage Archives (MHA)
500 Shaftesbury Blvd.
Winnipeg, MB R3P 2N2
Canada
or
Centre for Mennonite Brethren Studies (CMBS)
1310 Taylor Ave.
Winnipeg, MB R3M 3Z6
Canada
Subscription rates:
1 year – $17.00 CAN or $17.00 US
2 years – $32.00 CAN or $32.00 US
3 years – $46.00 CAN or $46.00 US
Individual subscriptions may be ordered from the addresses above or on the CommonWord website.
Back issues can be obtained at the Mennonite Historian website.
Periodical number: ISSN 0700 8066