For some of our periodicals, we have a digital version or have a digital index. Other titles there are digital reproductions on other sites. For copies of articles contact us at info@mharchives.ca with the publication date and page number.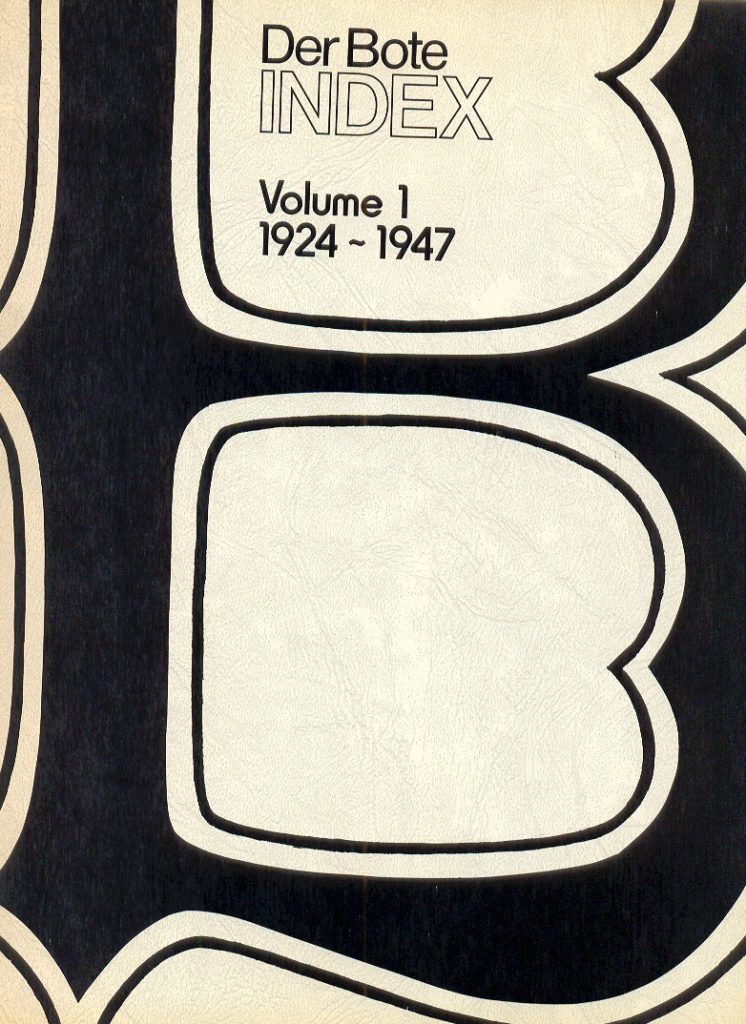 Der Bote Index
Canadian Mennonite Index
Christlicher Gemeinde Kalendar
Festival Quarterly
Friedensstimme
Journal of Mennonite Studies
MB Herald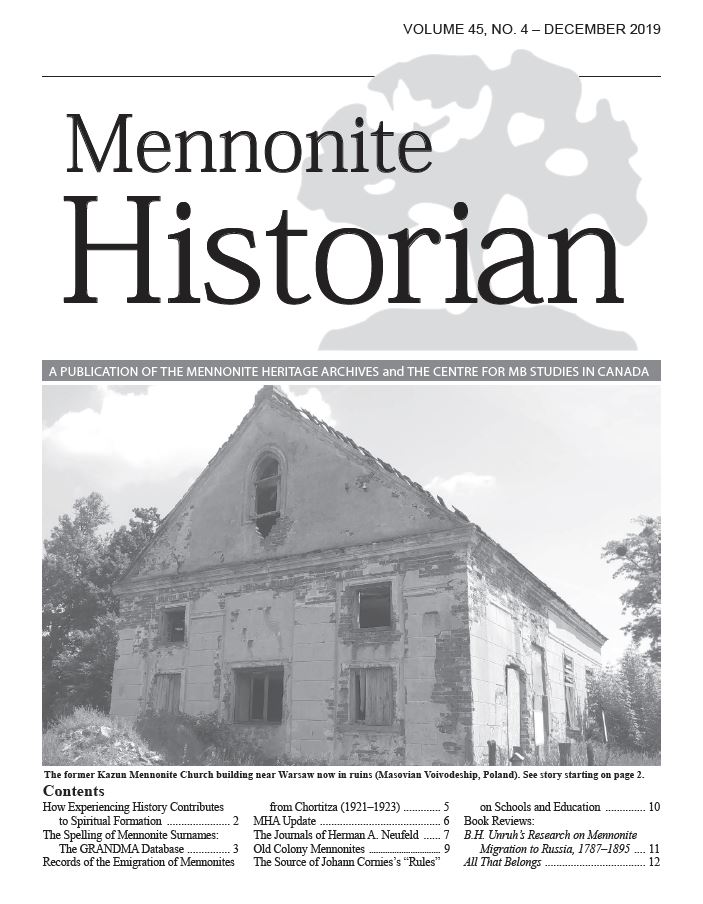 Mennonite Life
Mennonite Mirror
Mennonite Pioneer Mission Quarterly
The Mennonite Pioneer Mission was a program of the Bergthaler Church of Manitoba that began in 1945.
SEE MORE
Initially work was done in Mexico but due to visa issues they redirected their efforts to Northern Manitoba where some Mennonite young men had served as conscientious objectors in the Second World War. Mennonite Pioneer Mission Quarterly was the communication vehicle for the organization and was published from 1945-1961. In 1957 the Conference of Mennonites in Canada took over the agency. The publication carried reports from mission workers in communities such as Bloodvein, Cross Lake, Hole River, Hollow Water, Manigotogan, Matheson Island, Paungassi, Pine Dock as well as reporting on workers they were supporting in Congo and India.
For unpublished papers of this organization click here. Note: some of the materials in this publication are in the German Gothic script and are not word searchable.
SEE LESS
Mennonite Quarterly Review
Mennonite Reporter Index
Mennonitische Geschichtesblätter Index
Mennonitisches Juhrbuch Index
The Mennonitisches Jahrbuch was a Russian Mennonite annual reviewing current Mennonite activities in the area of missions, charitable institutions, schools, and general church life.
SEE MORE
It was edited 1904-1911 by Heinrich Dirks, elder of the Gnadenfeld Mennonite Church (Molotschna settlement) and former missionary, then in 1913-1914 by D. H. Epp, under the authority of the Allgemeine Bundeskonferenz (Conference of Mennonites in Russia). Epp greatly enlarged and enriched it with numerous historical articles on Mennonite congregations, institutions, etc., in Russia together with the annual minutes of the conference sessions. The 1914 (10th) issue (for the year 1913) had 226 pates. This was the nearest approach to a scholarly or historical journal published by the Mennonites in Russia. The prohibition of German publications brought its career to an end.
Summary from GAMEO.org
SEE LESS
Mennonitische Volkswarte
Mennonitische Rundschau
Mitteilungen des Sippenverbandes der Danziger Mennoniten Familien: Epp, Kauenhowen, Zimmermann
Mitteilungen des Sippenverbandes der Danziger Mennoniten-Familien EppKauenhowen-Zimmermann, 1934?-1943? Göttingen; with volume 7 this becomes simply Mitteilungen des Sippenverbandes Danziger Mennoniten Familien. While the Epp, Kauenhowen (Couwenhoven), and Zimmermann families receive primary emphasis, there are occasional genealogical articles relating to other Mennonite families with a Danzig background (from GAMEO.org).
Odessa Zeitung
Sophia
Warte des Tempels
Wahrheitsfreund