---
MHA Publications | Books by Delbert Plett | Research Books | Periodicals and Indexes
---
MHA Publications
Originally published in German as "Orenburg am Ural" by Peter Dyck in 1951. Machine translated using Abby FineReader software and DeepL. A scan of the Gothic script original was run through optical character recognition (OCR) and converted to Latin script by Conrad Stoesz using the Abby FineReader software. Glenn Penner then put this through the DeepL translator. Reformatted and edited by Erika Epp Marand, followed by editing by Glenn Penner. Mennonite Heritage Archives, 2022
Originally published as "Kleine Chronik der Mennoniten an der Molotschna seit ihrer Ansiedlung bis in mein 80ten Jahr" in Mennonitisches Jahrbuch 1907, pages 66-97.
Translated by Elfriede Rempel and edited by Glenn H. Penner. Mennonite Heritage Archives, 2021
Translated and Edited by Timothy H. Flaming (Cypress, California) and Glenn H. Penner (MHA, Winnipeg, Manitoba)
Mennonite Heritage Archives, May 2022
Transcribed and annotated by Willi Frese, Willi Risto and Alexander Wiens; and translated with additional notes by Alf Redekopp
Mennonite Heritage Archives, December 2020
Transcribed and annotated by Willi Frese, Willi Risto and Alexander Wiens; and translated with additional notes by Alf Redekopp
Mennonite Heritage Archives, May 2021
Translated from Russian by Jacob Rempel, 1982
English Translation edited by Peter Rempel and Glenn Penner, 2021
Mennonite Heritage Archives, July 2021
Translated and edited by Timothy H. Flaming (Cypress, California) and Glenn H. Penner (Winnipeg, Manitoba)
Mennonite Heritage Archives, July 2021
St. Petersburg Archives (RGIA) Fond 383 Opis 29 Delo 609
Translated by Wilhelm Friesen (Detmond, Germany) and Glenn Penner (Winnipeg, Manitoba)
Mennonite Heritage Archives, March 2022
Professionally translated by Danila Sobchakov for Glenn H. Penner
Edited by Glenn H. Penner
Mennonite Heritage Archives, October 2021
Published by H. Dirks, Leading Minister of the Gnadenfeld Mennonite Church, with the assistance of several other church members.
Translated by Elfriede Rempel
Edited and Formatted by Glenn H. Penner
Mennonite Heritage Archives, March 2022
Translated and edited by Timothy H. Flaming (Cypress, California) and Glenn H. Penner (Winnipeg, Manitoba)
Mennonite Heritage Archives, October 2021
Translated and edited by Timothy H. Flaming (Cypress, California) and Glenn H. Penner (Winnipeg, Manitoba)
Mennonite Heritage Archives, February 2022
Translation of Die Alkolonier-Mennoniten in Mexico
Translator: Erwin Jost, Reedley, California
Original typescript transcribed by Carole Grier
Proofread and edited by Glenn H. Penner
Mennonite Heritage Archives, January 2021
---
Books by Delbert Plett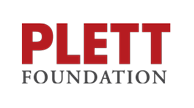 These books have been made available through a digitization project initiated by the Plett Foundation. The foundation maintains copyright on all digital copies.

Delbert Plett was a prolific writer who focused attention on the Kleine Gemeinde denomination of Mennonites, forerunner to the Evangelical Mennonite Conference (EMC). He founded the D.F. Plett Foundation to encourage research and education about the groups of Mennonites who came to Canada in the 1870s including their ancestors and descendants. The Plett Foundation is a strong supporter of the Mennonite Heritage Archives.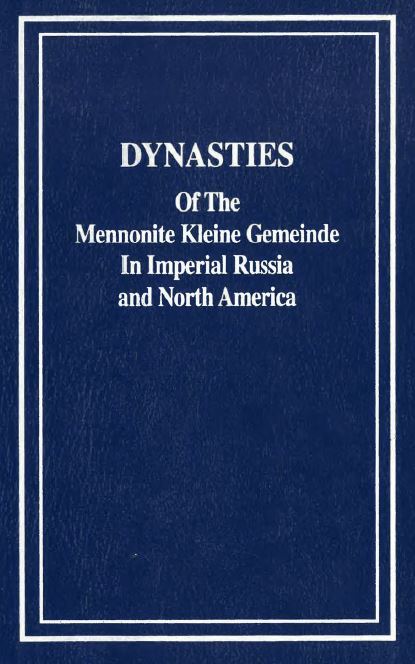 ---
Research Books
---
Periodicals and Indexes
For some of our periodicals, we have a digital version or have a digital index. Other titles there are digital reproductions on other sites. For copies of articles contact us at info@mharchives.ca with the publication date and page number.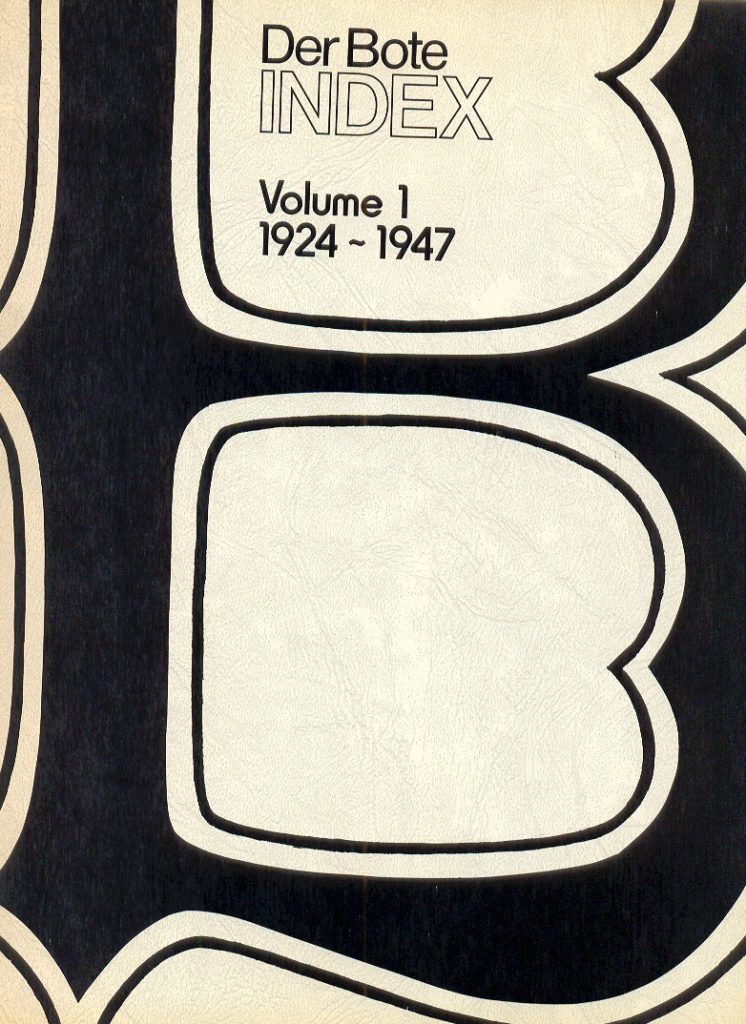 Der Bote Index
Canadian Mennonite Index
Christlicher Gemeinde Kalendar
Festival Quarterly
Friedensstimme
Journal of Mennonite Studies
MB Herald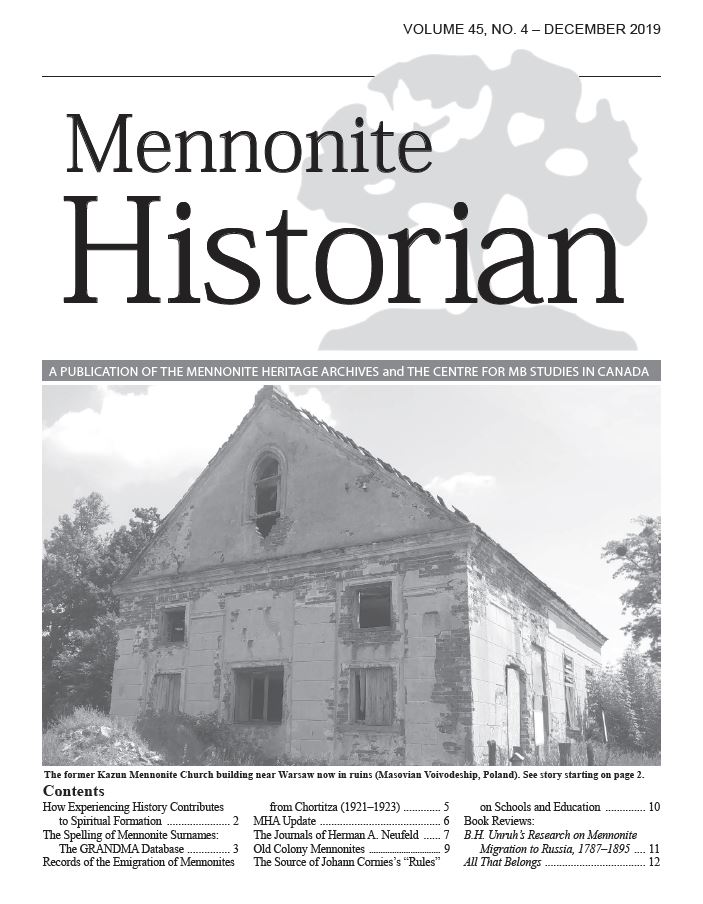 Mennonite Life
Mennonite Mirror
Mennonite Pioneer Mission Quarterly
SEE MORE
Initially work was done in Mexico but due to visa issues they redirected their efforts to Northern Manitoba where some Mennonite young men had served as conscientious objectors in the Second World War. Mennonite Pioneer Mission Quarterly was the communication vehicle for the organization and was published from 1945-1961. In 1957 the Conference of Mennonites in Canada took over the agency. The publication carried reports from mission workers in communities such as Bloodvein, Cross Lake, Hole River, Hollow Water, Manigotogan, Matheson Island, Paungassi, Pine Dock as well as reporting on workers they were supporting in Congo and India.
For unpublished papers of this organization click here. Note: some of the materials in this publication are in the German Gothic script and are not word searchable.
SEE LESS
Mennonite Quarterly Review
Mennonite Reporter Index
Mennonitische Geschichtesblätter Index
Mennonitisches Juhrbuch Index
SEE MORE
It was edited 1904-1911 by Heinrich Dirks, elder of the Gnadenfeld Mennonite Church (Molotschna settlement) and former missionary, then in 1913-1914 by D. H. Epp, under the authority of the Allgemeine Bundeskonferenz (Conference of Mennonites in Russia). Epp greatly enlarged and enriched it with numerous historical articles on Mennonite congregations, institutions, etc., in Russia together with the annual minutes of the conference sessions. The 1914 (10th) issue (for the year 1913) had 226 pates. This was the nearest approach to a scholarly or historical journal published by the Mennonites in Russia. The prohibition of German publications brought its career to an end.
Summary from GAMEO.org
SEE LESS
Mennonitische Volkswarte
Mennonitische Rundschau
Mitteilungen des Sippenverbandes der Danziger Mennoniten Familien: Epp, Kauenhowen, Zimmermann
Odessa Zeitung
Sophia
Warte des Tempels
Wahrheitsfreund