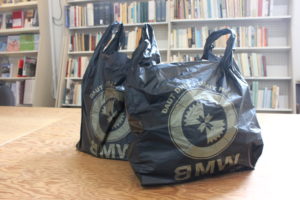 Kandis Friesen is an artist with Russian Mennonite heritage. While visiting the Mennonite Heritage Archives she came to a realization. In her Mennonite Historian article "The Thing That Holds," Friesen declares that the archives "is a labyrinthine space, a dwelling for documents, a vulnerable and venerable vault; it is a thing that holds" (Vol. 45, No. 2 – June 2019, p. 8).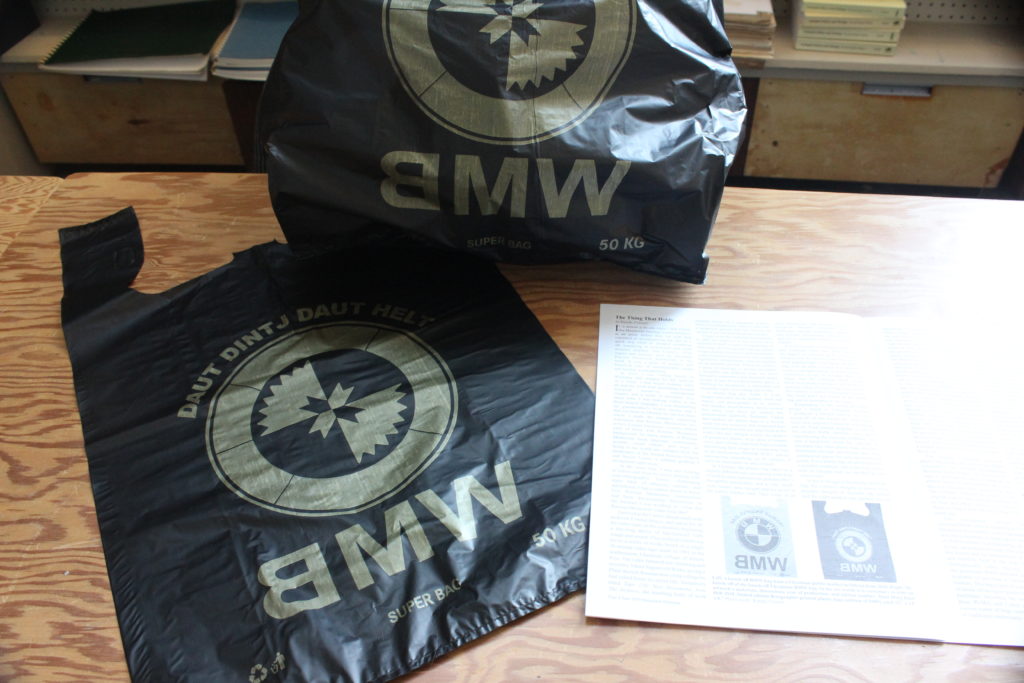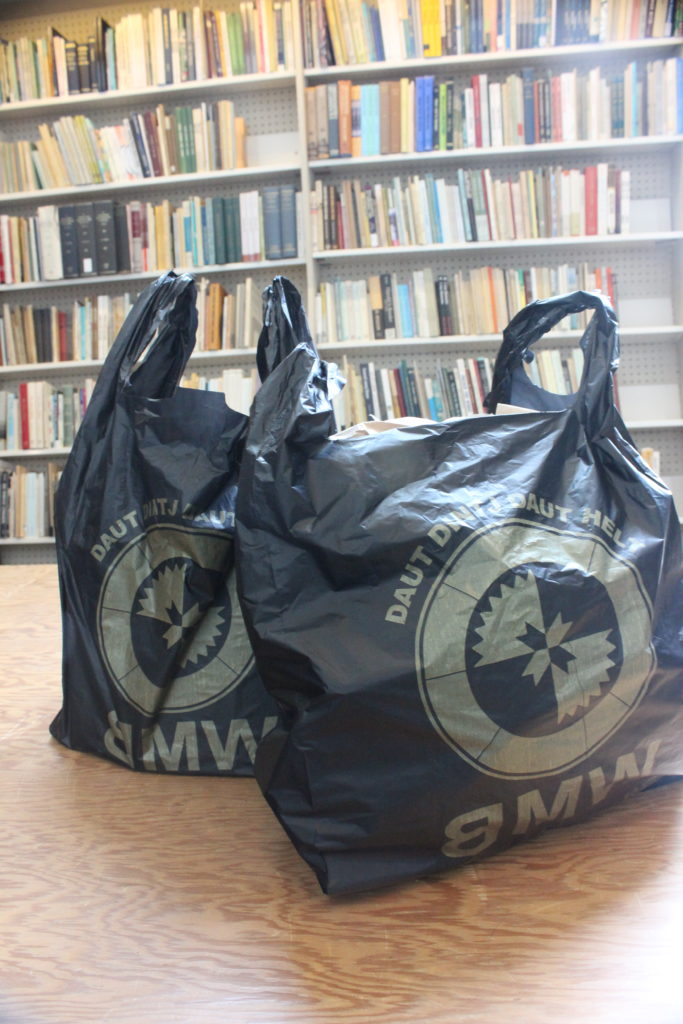 Friesen has also spent time in the Ukraine where knock-off logos frequently appear on plastic shopping bags. Using the theme from the archives, Friesen created her own knock-off design. "In my re-design of the knock-off BMW bag," Friesen continued in the article, "the symbol's imagery is drawn from pysanka designs of stylized oak leaves and the eight-pointed star, pushed into the framework of the BMW logo's sphere."
The bag's text is written in Plaut'dietsch, a portable, diasporic, and non-standardized oral language, that expands and contracts as needed, shifting with its speakers' diasporic movements across continents and contexts.

Kandis Friesen, "The Thing That Holds," Mennonite Historian, Vol. 45, No. 2, June 2019, p. 9.
Friesen's limited edition Daut Dintj Daut Helt bag is circulating in stores, including the Mennonite Heritage Archives, and is available with a purchase. For further information on Kandis Friesen visit her website kandisfriesen.com and read Friesen's article in the June 2019 edition of the Mennonite Historian.