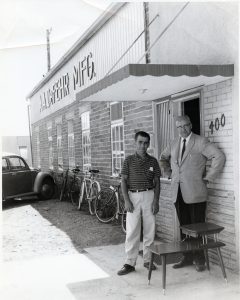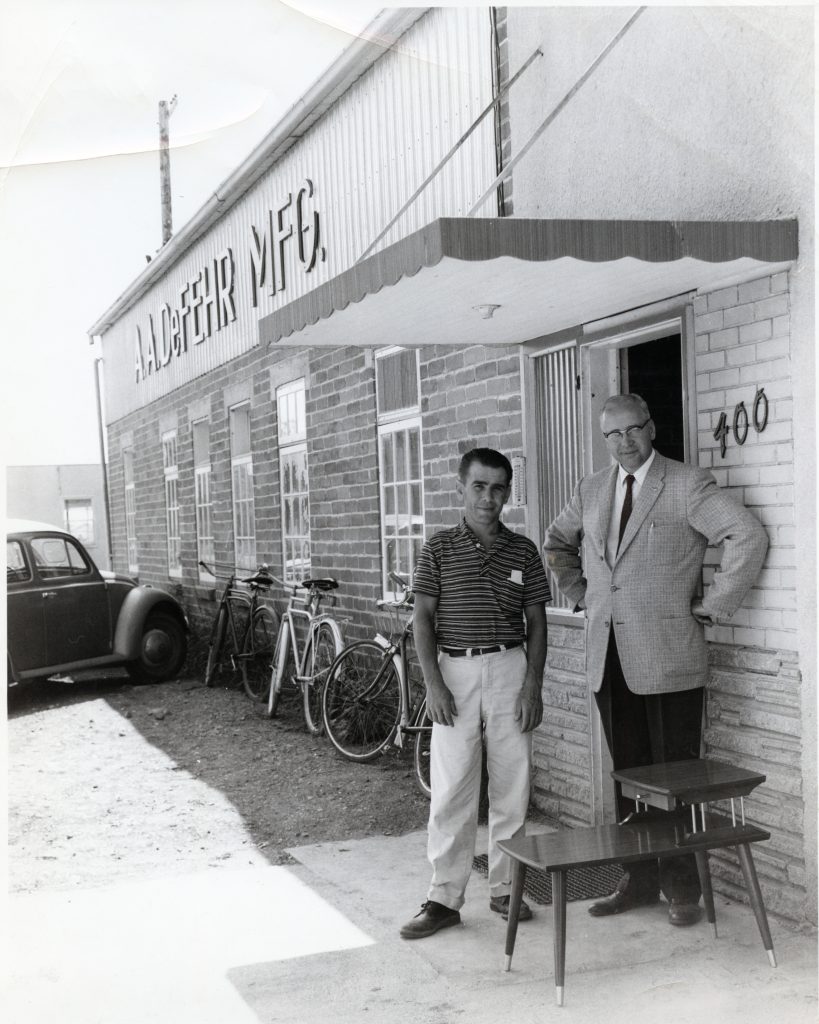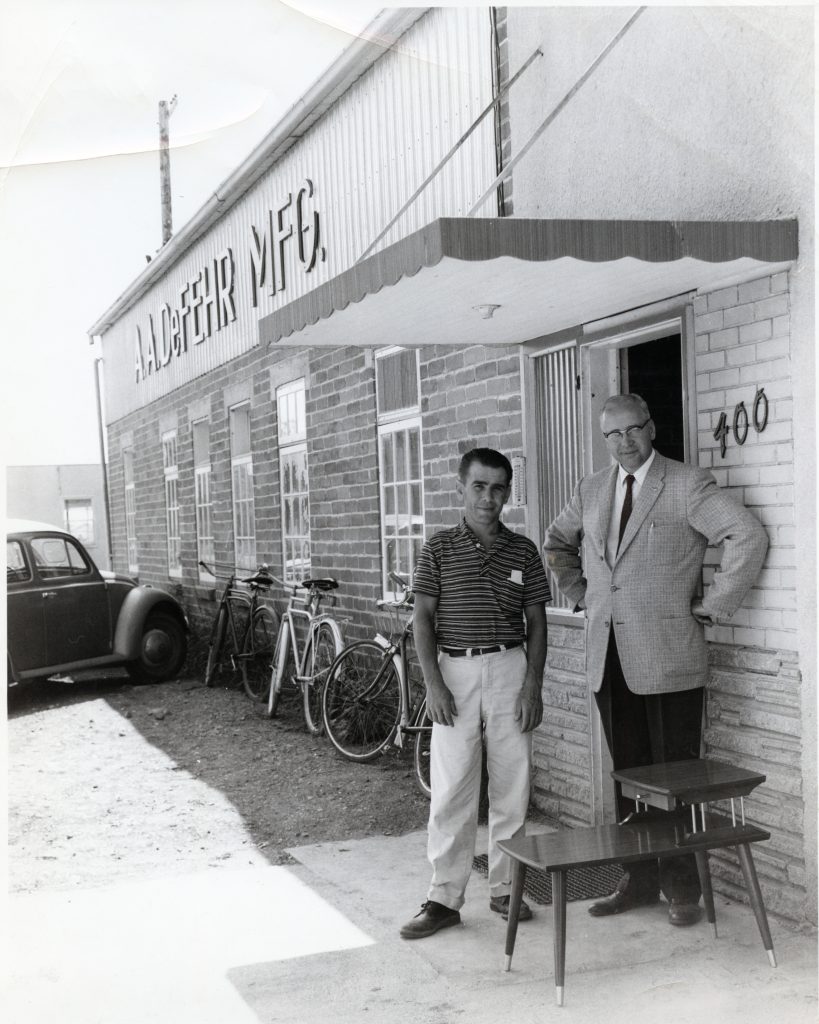 December 13, 2019 Volume 43 Issue 14 | A.A. DeFehr, president (right), and shop foreman Victor Kehler (left), pose outside DeFehr's furniture manufacturing enterprise in this 1950s photo taken in Winnipeg. If your surname is De Veer, Fehr, DeFehr, or Defehr and you live in Mexico, U.S.A., Canada, Paraguay, Belize, or Bolivia, it's likely that you are descended from the Dutch grain merchant Gysbert Jansz de Veer (1556 – 1615). Born in Schiedam, South Holland, Gysbert was a conservative Mennonite of the Old Flemish group in Amsterdam, Netherlands, and Danzig (now Gdansk, Poland). In Amsterdam the de Veer family became very wealthy. The cloth and lace business were just two of the enterprises later descendants engaged in that contributed to the lineage's wealth. Son Claes de Veer was a minister of the Danzig Old Flemish congregation at Amsterdam starting in 1632, as was another descendant, Cornelis Abrahamsz de Veer, who served this church from 1737-75. Further descendants Cornelis de Veer Jr. and Johannes de Veer both served the Amsterdam congregation as deacons in the 1800s, and were among the last male Mennonite members of this branch of the family. A branch that chose to leave the Mennonite Church in the 18th century still had descendants living at Amsterdam in 1959.
Sources – Photo: Mennonite Heritage Archives, Mennonite Genealogy Inc. photo collection. Story: Global Anabaptist Mennonite Encyclopedia Online (GAMEO); The Fehrs: Four Centuries of Mennonite Migration by Arlette Kouwenhoven.
Written by Dan Dyck, MHA volunteer.